I am Vito Minheere, a Software/Data Engineer from The Netherlands. On this blog I will share:
guides on how to do things
hopefully a lot of motorcycle travel journals.
Software
Got a Bachelor degree in Software Engineering and did my final internship abroad in Valencia. My main focus is on Python and Google Cloud.
Currently I am working as a Data Engineer with the Google Cloud platform. I completed the Google Certified Architect and Data Engineer certifications.
You can view my code on my Github and Gitlab profiles.
Lifestyle
My lifestyle right now can be described as minimal or actively downsizing. I am still decluttering everyday and really thinking about what to focus and spend my time/energy/money on. During the last few year I focused on getting my expenses low and now I want to focus on making my income and contributions larger.
Collecting data is also a part of my life. Be it logging all my training sessions, keeping track of my finances or even keeping track of my vehicle cost and fuel economy. I use this data to reflect on how I did and try to predict on how I will do in the coming year.
I am more of a DIY and "Good is better then perfect" kind of person. Expect articles to be updated or even rewritten sometimes. I'd rather mess it up myself then always follow someone else's plan.
Powerlifting
I started going to the gym since I was 16 and started focusing more on heavy weights when I was 18. As a data geek I took notes of all my workouts and logged them during the years, you can find my log at WeightxReps. After a few years of going to the gym I met some guys training for Strongman and Powerlifting and thus rolled into competing. I started out as a local strongman doing some competitions for fun but never ending up on the podium. While supporting a teammate at a Powerlifting competition I got inspired by the other competitors, I saw people win the meet at the last deadlift and thought to myself "I can lift that as well, why don't I compete?".
As a Powerlifter I have been competing for 6 years. Most competitions were done as a junior (<23) because that class had twice as much competitions as the open category. During my juniors years I managed to do some international competitions as well.
Classic Junior Worlds in Finland 2015 (-93kg, second place on deadlift) Video
Classic Junior Europeans in Tartu Estonia 2015 (-93kg, first place on deadlift)
Classic Junior Worlds in Killeen Texas 2016 (-93kg, no medals here)
You can view my results on Goodlift and OpenPowerlifting.
My best lift by far is the deadlift. My PR is 322.5kg at 95.2kg bodyweight.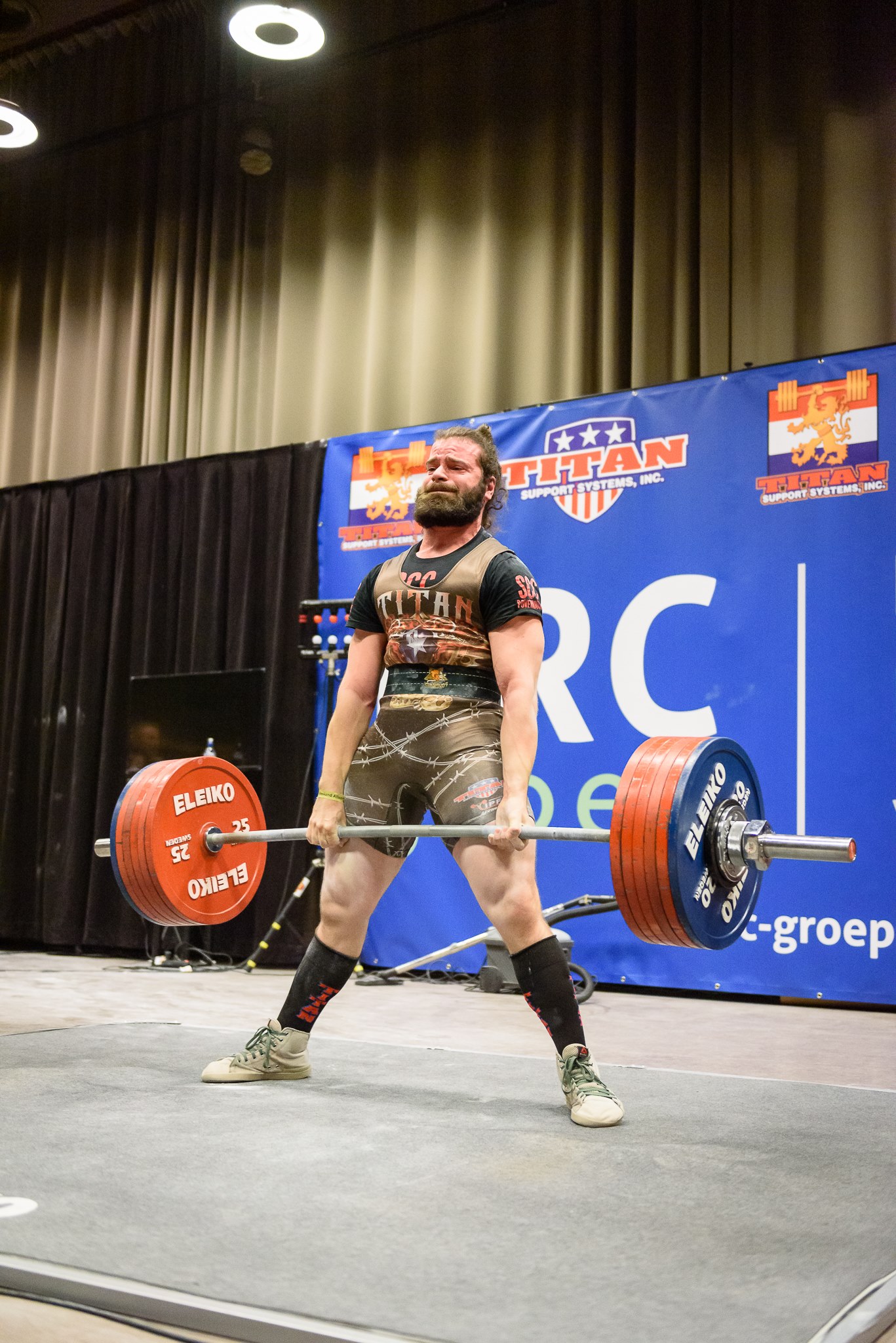 Motorcycles
I have my motorcycle license since 2019. Started out on a Suzuki GSX750F 1994 but moved to a V-strom 650 DL in 2020 as a nicer travel motorcycle. With the GSXF I did a few circuit training days, which were quite the experience but I did not enjoy the racing around the track so much in the moment. I was way too tense and could not complete the full day due to lack of focus.
Was only able to do two trips outside my country borders, a short weekend trip and a 10 trip to Dolomites in Italy with a friend. Hopefully 2021 will be the year in which I can actually use my V-Strom for travel again.